CASE STUDIES: Sunshower Online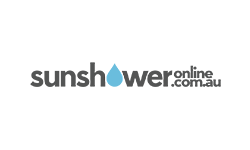 Sunshower Online has been a valued customer since 2012.
The latest website uses a range of sophisticated and customised software applications and OpenCart extensions. This provides a smooth and active customer journey through the site from Home Page to Checkout. Things we did for Sunshower Online include:
Heavily modified based on customers requirements.
Custom 'product groups' concept for similar products.
Customised integration directly into Fishbowl Inventory software.
Purpose built shipping modules and checkout process.
Ability to assign videos, guides and manuals to products
Custom FAQ functionality
Based out of Elsternwick since 1986, Sunshower has prided itself on building a customer base through an unmatched, high level of product and service standards.
We helped Sunshower Online build and refine their OpenCart eCommerce store to best suit their niche customer needs. As a result the end product is a highly-customised eCommerce store from product browsing to purchase flow.