CASE STUDIES: Irrigation Works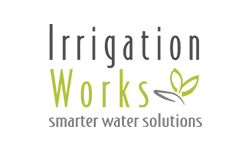 Irrigation Works uses OpenCart to streamline the customer experience and effectively manage and distribute their wide product offering.
Irrigation Works uses OpenCart to ensure secure online ordering, easy to maintain products and pricing that helps to provide for excellent customer engagement.
Here are a few tailored solutions we created for Irrigation Works:
Custom shipping modules and checkout process to improve the customer journey,
Ability to assign videos, manuals and FAQs to products,
We implemented a Blog to improve customer engagement,
A Custom OpenCart Theme was produced to reflect the unique design,
We developed featured sections on homepage for products and News,
Production of an editable hero banner.
Irrigation Works has been operating for 20 years and is committed to providing irrigation solutions that best meet with customer requirements and expectations.
We worked closely with Irrigation Works to design and develop an OpenCart solution for their wide variety of products. From varied sizes of rainwater tanks to pool supplies and pumps.
This required variable checkout options and Shipping options dynamic to the products that have been added to the shopping cart. Depending upon the size and weight of the product different shipping options and prices would display.