CASE STUDIES: Alpen Hospitality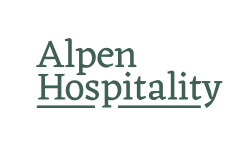 After doing an updated design and OpenCart integration for Alpen we were retained to create a completely new website.
From this Alpen Hospitality was born.
The new site featured all the usual OpenCart options.
Along with a range of software customisations and integration into Alpen's own ERP system.
The site was launched to the market successfully in January 2019.
Things we did:
Brand Design
Opencart Theme Design & Development
Customized Categories
Multi-site customisations.
Integrate into existing Alpen website using multi-site.
Custom shipping module
Alpen are a leading manufacturer and importer of party and catering accessory products and have been supplying and supporting these industries for over 40 years.
Alpen Hospitality is a branch of the Alpen Australia brand that sells B2C, and we helped brand this from scratch, including logo design and full website design.
Wanting to use preexisting products from their website, we offered a seamless migration from their specified products on Alpen to this site and re-categorizing them to best serve their customer base.